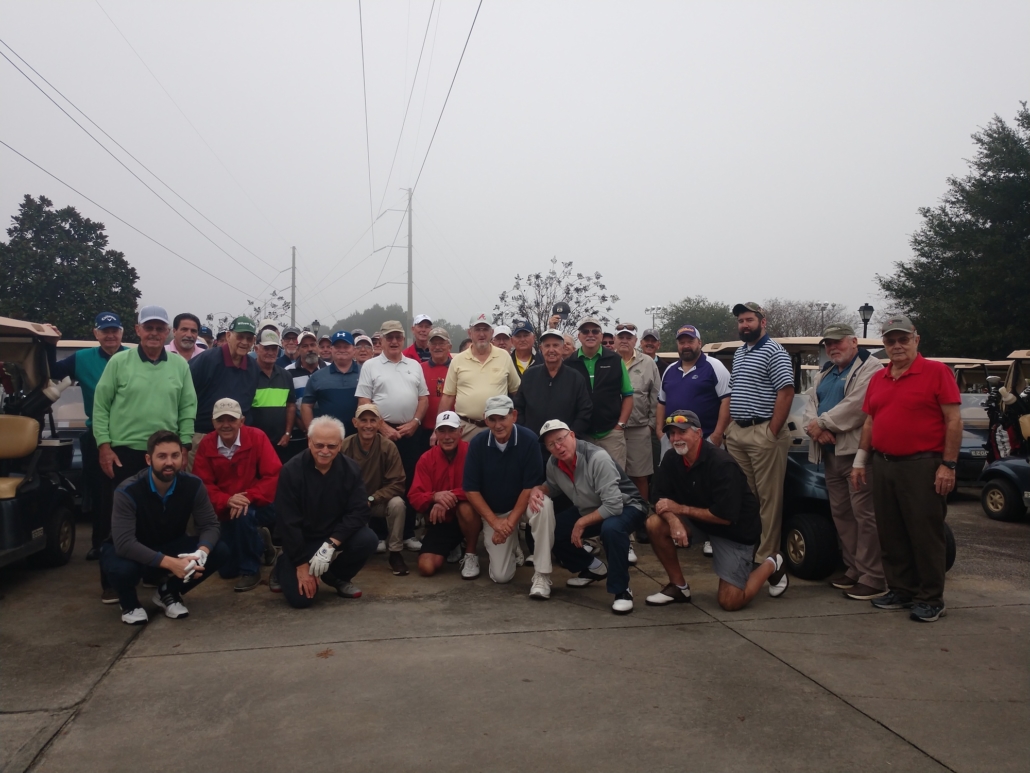 On Friday, January 4, 2019, Henderson Golf Club hosted a fund raiser for one of our valued volunteers, Al Gunter. Though the weather was suspect
and a light rain came in at the end of the round, teams were able to complete their rounds.
Results:
1st place Team: Net Score 62
Charles Anderson
Colin Smith
Carey Smith
Art Gnann
2nd Place team: Net Score 63 (Tie)
Ken Cota
Sydney Freeman
John Howell
Larry Davis
3rd Place team: Net Score 63 (Tie)
Alan Anderson
Roy Sasser
Mike Parker
Andy Anderson
Thanks to all that played and donated.