Scroll to View All Programs
---
Instructor Bio's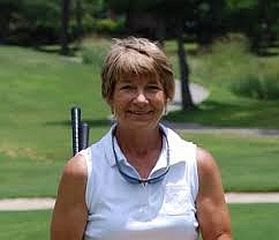 Cindy Jones, PGA Head Professional
Cindy Jones, Head Golf Professional at Henderson Golf Club has a journey in golf that began at a very early age. With eight P.G.A. Professionals in her family, there was never a shortage of instructors to provide knowledge of the basics of a good golf swing. From each coach, practice and experience, Cindy learned to play golf at a high level herself. She has competed in dozens of amateur and professional tournaments, including two U.S. Women's Open Championships, and was the first female to qualify and compete in a Wisconsin State Open Championship. After moving to Savannah in 1999, she served as Director of Instruction at Henderson and over the years has earned the reputation as one of the area's premier golf instructors.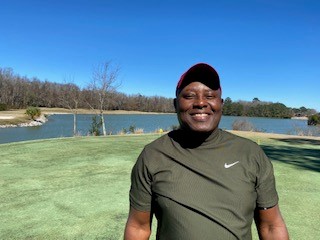 Walter W. Baker III, Golf Instructor/LPGA Site Director
Walter is a native of Savannah, GA and twenty-five year Veteran of the U.S. Army. Throughout his years in the Armed Service, and afterward, he has stayed close to the game of golf. In addition to a number of other degrees, Walter earned a Bachelor of Science degree in Organizational Leadership that has instilled the skills he clearly demonstrates in both his personal and professional life. Walter has shared his love of golf and enriched the lives of numerous young golfers while with The First Tee of Savannah, Hawaii, and Prince William County Virginia, and as a Certified Level III Program Director at the First Tee Sandhills. Walter continues to enthusiastically share his time and talent as a staff member at Henderson Golf Club. He is the Certified Lead Coach for the USGA/LPGA Girls Golf Program. Additionally, he also provides instruction programs for juniors and adults. Walter is married to Lisa, his best friend and wife of twenty-five years and they have one daughter.
---
Junior Golf Camps




Junior Golf camps are offered for children ages 6 thru 17.

These camps are a great way to get children introduced to the basics of the great game of golf and the solid character traits that it instills. The program of instruction is focused on learning thru participation and skills challenges. Juniors will grow in confidence and interpersonal skills as they learn putting, pitching, chipping, iron and driver shots along with other young aspiring players.




Register and Pay



---
LPGA USGA Girls Golf Program



LPGA/USGA GIRLS GOLF PROGRAM

Golfers Ages 6-17

Henderson Golf Club offers LPGA/USGA Girls Golf Program for ages 6 to 17.

Girls Golf sites provide quality golf instruction from LPGA and PGA teaching professionals or certified coaches from The First Tee. Not only are they experts in taking girls from beginner to advanced golfers, but also in creating experiences that show girls just how much fun golf really is – and what could be better than that? Participants in the program are empowered with confidence and valuable life skills. While inspiring healthy living, the program's Five E's; Empower, Enrich, Engage, Exercise and Energize, young golfers through learning the game of golf.



Register and Pay
---
Intro Clinics
Beginner & Intermediate golfers Ages 16+
Learn Golf Basics, Make New Friends, Get Exercise and Develop a New Hobby!

Choose a session and get started learning putting, chipping, pitching, and tee shots! Learn the rules of golf and etiquette that will be helpful on and off the course. Practice balls, refreshments and written lesson materials are included. Loaner equipment is available for use during the clinic if needed.

Bring an open mind and a smile! This will be fun!



Register and Pay



---
Golf is such a great sport and it is an ideal way to get sunshine, exercise and meet new people.
Get yourself and your whole family involved and experience a new way to get out of the house and onto the golf course.
Have some fun together at Henderson Golf Club!